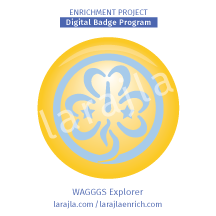 The World Association of Girl Guides and Girl Scouts (WAGGGS) is the largest voluntary organization for girls and women worldwide.
Steps
1. WAGGGS.
WAGGGS stands for the World Association of Girl Guides and Girl Scouts. In the United States, we are known as Girl Scouts, but most of the world are Girl Guides. Learn about the history and mission of WAGGGS.
2. WAGGGS online.
The WAGGGS site is available in English, French and Spanish to help cover its international presence. The link above is the English version. Explore the site.
3. WAGGGS on YouTube.
www.youtube.com/user/WAGGGS2008
On WAGGGS channel, you can find news, girls' videos and more. Watch a few videos to see how the organization brands itself and learn its values.
4. Country members.
Not only are there 146 member countries, there are also countries with pending membership. Find out more about one of the member countries on the site, exploring it at the library or by connecting to girls in that country.
5. Four world centers.
www.wagggs.org/en/our-world/world-centres
WAGGGS runs four world centers that provide programming and more. Explore one or more of the world centers. These centers are:
Pax Lodge in London
Our Cabaña in México
Our Chalet in Switzerland
Sangam in India
6. World Thinking Day.
WAGGGS has a special site for World Thinking Day. The holiday is a day of international friendship. Each year, WAGGGS releases an activity pack for girls to learn about issues affecting our world. You can also find those from previous years. Explore the site to find out more about the holiday or look at the Enrichment Project badge program for this holiday.
7. Opportunities.
Learn about international opportunities that you can participate in through WAGGGS. In addition, look into the leadership aspects of WAGGGS.
8. Badge programs.
WAGGGS has its own badge programs that girls worldwide can earn. Start exploring these.
AIDS Badge
Exploring Your Leadership
Games Go Global
Surf Smart Programme
Team Girl
Together We Can Change Our World
United Nations Challenge Badges
9. WAGGGS Advocacy.
WAGGGS not only encourages girls to advocate for change, but provides a toolkit to help girls identify and create their own advocacy projects. Download and review these resources including how to run your own events. Can you use this with girls? How can you empower them to change their world?
10. Events.
WAGGGS hosts events worldwide. Not only do they have events at the four world centers, they celebrate culture and youth. Check out the events available. Are any of these something you might want to encourage your girls to save for in the future?
Supplements
SUPP_WAGGGS Explorer_2in_12up_larajla
Avery 2" round label printable, 12 up
SUPP_WAGGGS Explorer_Checklist_larajla
SUPP_WAGGGS Explorer_About WAGGGS_larajla
SUPP_ WAGGGS Explorer_Puzzle Fun_WF_1928 WAGGGS_larajla
Word find with the countries that made up WAGGGS in 1928
SUPP_ WAGGGS Explorer_Puzzle Fun_WF_2009 WAGGGS_larajla
Word find with the countries that made up WAGGGS in 2009
Sites to Explore
See links in the steps above
Get the infographic here > larajla blog post
Get the PDFs of the badge program / supplements here > Full badge PDFs