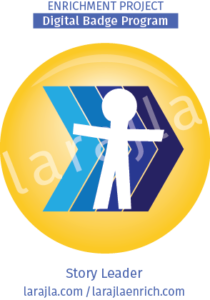 Leading a group of storytellers or even just a group around a campfire requires organization and ability to keep everyone on task.
Steps
1. Storytellers.
You can't tell stories without someone to tell them. Start your own list of storytellers in your area. List their specialties or genres so you know who to contact when you're planning an event. In addition to contacting them for the event, you can determine what resources they'll need on-site as well.
2. One or many.
Depending on the storytellers, one person may step forward as the leader or it may be a group effort. In any case, you need one person to make the final decisions and be available throughout your storytelling event to take care of anything that "goes wrong." This one person may be in charge of the entire event or only a small part of it. Look at your event and determine how leadership will look at your event.
3. Preplan.
Before you begin, you need to have an idea of what you want to happen. You might want to tell a story around a campfire, at an event or even teach others how to tell stories. How long do you have to tell stories? How many storytellers would you like to participate? Is there a reason to have this event at this time? What other questions might help you make decisions as you plan your event? The answers will help shape what you plan to do.
4. Logistics.
From the area you're in to seating to lighting to the sound system, you need to be aware of what you need to make the event successful. If any of your storytellers are using props, especially if they're bringing up the audience to participate, you need to make sure the "stage" area is large enough. If you're telling stories around a campfire, you'll want to make sure things are weatherproof and there's enough room around the fire to move without accidentally stepping into it. In addition, your venue may have requirements as well. Look at your preplan and determine what you'll need after you discuss the event with your storytellers.
5. Guidelines.
Your guidelines will change with your audience. For younger audiences, shorter and more interactive stories are better. Your storytellers also need to refrain for using certain words and possibly situations that are not appropriate. Here are a few guidelines to review. Add your own for your specific event.
Single or series event
Appropriate language
Appropriate situations
Props allowed / encouraged
Audience participation
How presentations will be made (linear, build up to finale, etc.)
Story prepared beforehand or accepted on-site
Weather and cancellations
6. Themes.
Providing a theme to your participants helps them choose a story (or more) to tell. This might be as simple as all the stories are about animals, a holiday or a specific location. Determine if you want to follow a theme. If so, decide on one.
7. Additional activities.
Your themed stories might naturally move into craft activities, games and more that you want to incorporate to create a larger event that appeals to a larger audience.
For example at Girl Scout events, a storyteller who portrays Juliette Low is a great way to add personality. Additional activities we've done include a "museum" of items that might be around at the time of her life, crafts she did, games she played, etc. It takes the event from a single storyteller to a well-rounded experience in the life of the founder.
8. Agenda.
Sometimes, your stories will lead into each other. If you're telling scary stories for Halloween, you might break your event into an earlier one for younger kids and then a later one for older kids and adults. The stories would get scarier as the night goes on. Also, if you have additional activities, you might want to have the storytellers running at the same time or periodically making an appearance during the event. Discuss this with your storytellers for what they want to do.
9. Notify.
If you're telling stories as part of a larger event, you merely need to notify the person in charge of that event and let them know your time and resource requirements. If you are doing this independently, explore how you might communicate with your potential audience so they can attend.
10. Clubs.
If you don't want to do an event, but want to create a club for storytellers in your area that is another way to be a leader. Find out if there is a club in your area and attend a meeting if there is. If not, find out if this is something local storytellers would like to do.
11. Event planning.
If you need help with the event planning, check out the Enrichment Project badge set for Event Planning. This will give you more information to help define what you do (and do not) want to do.
Supplements
SUPP_Story Leader_2in_12up_larajla
Avery 2.5" round label printable, 12 up
SUPP_Story Leader_Checklist_larajla
Sites to Explore
Get the infographic here > larajla blog post
Get the PDFs of the badge program / supplements here > Full badge PDFs